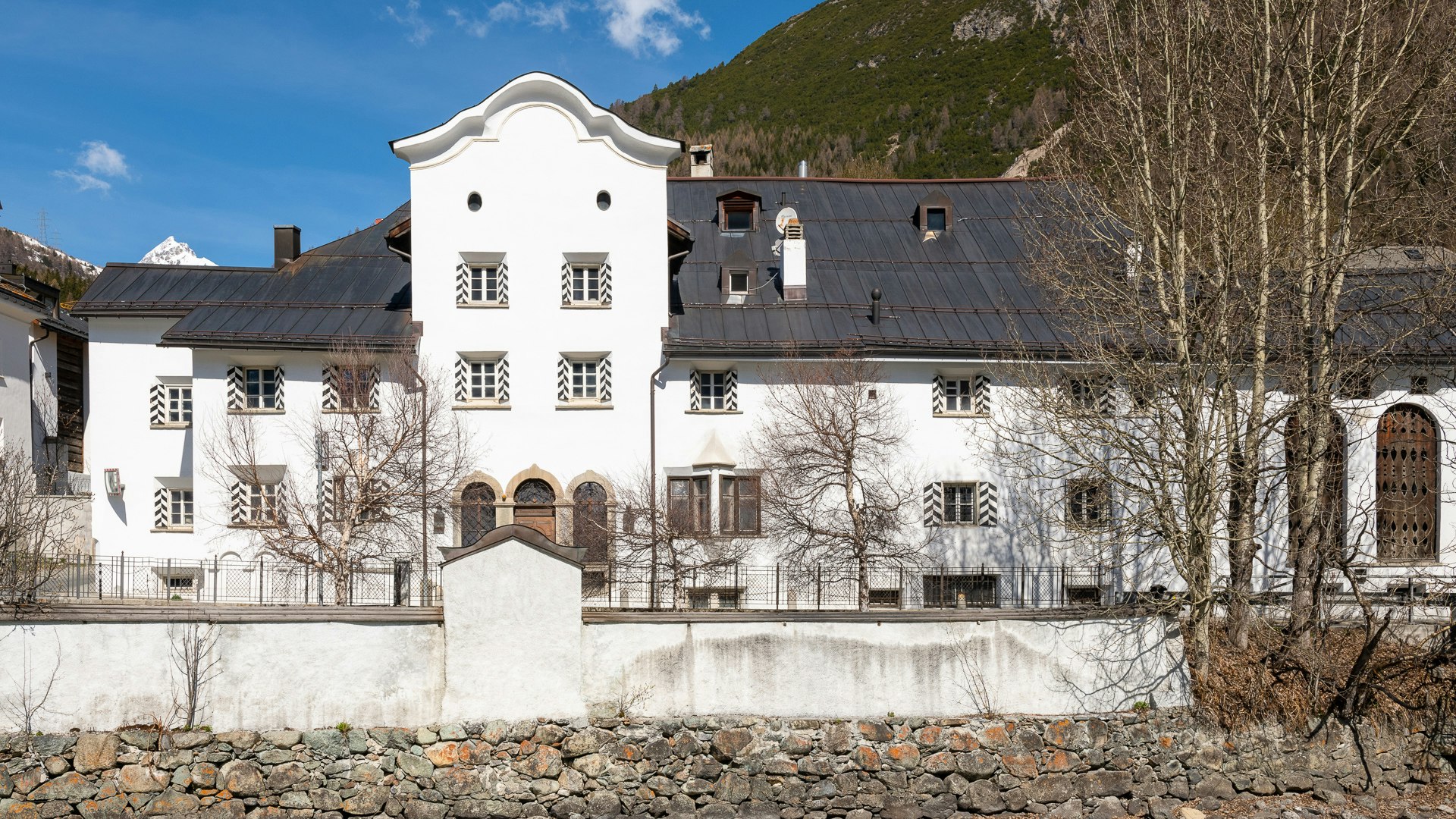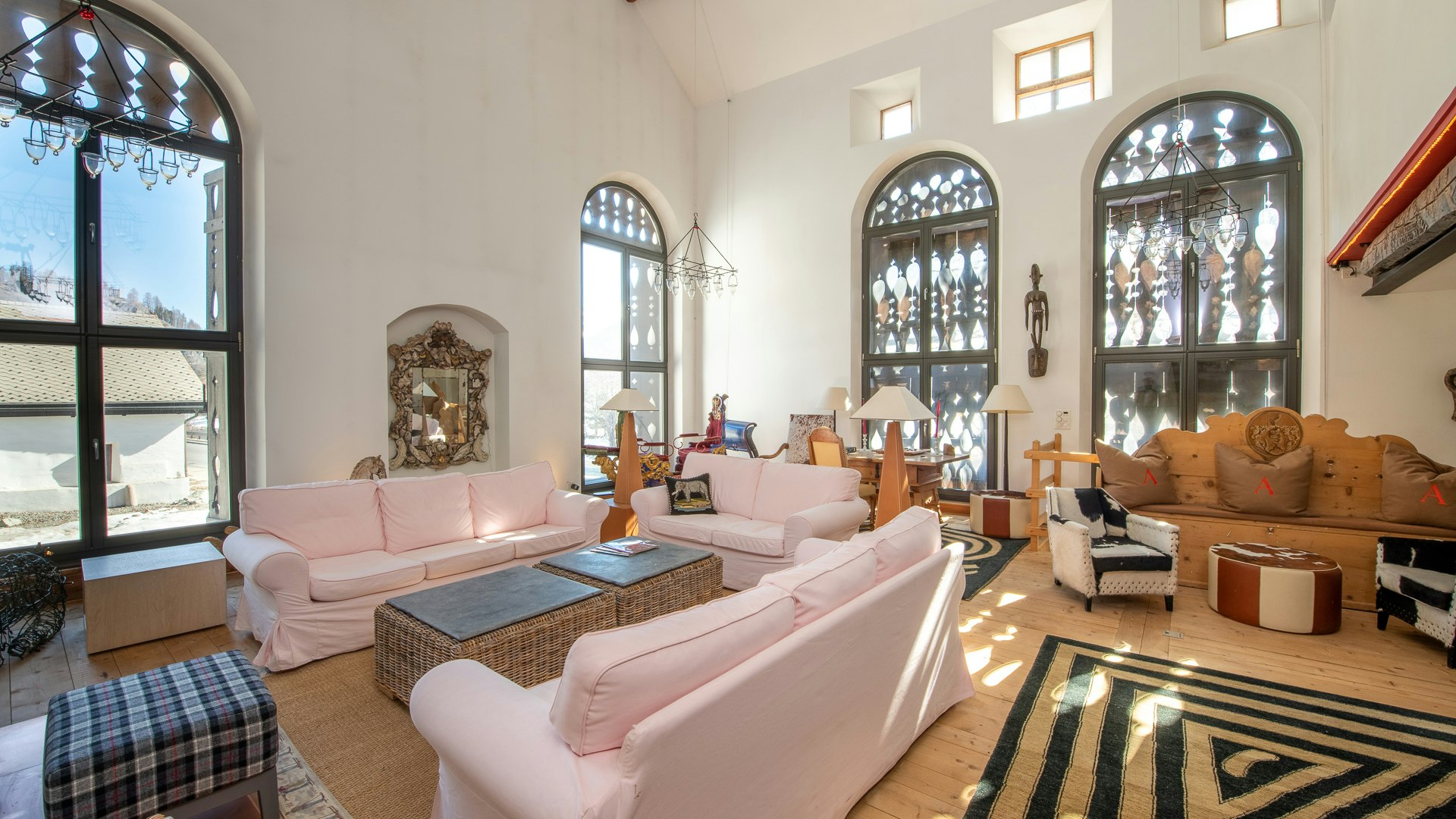 Chesa Albertini in La Punt Chamues-ch - Where history and modernity meet
The magnificient Chesa Albertini patrician house has been completely renovated and modernised over the last years. The property includes the main building and a guest house with (in total) twelve bed rooms, several living and dining rooms, three kitchens and eight bath rooms. The potential of the Chesa Albertini leaves nothing to be desired. It can be your primary residence or your holiday home and/or used for business purposes. The existing houses can be expanded by 30 % and the whole property with the extensive garden offers plenty of room for different usage options so that the Chesa Albertini is of equal interest to private individuals, companies and investors, especially in connection with the innovation center InnHub La Punt which will be located at a short walking distance from the house.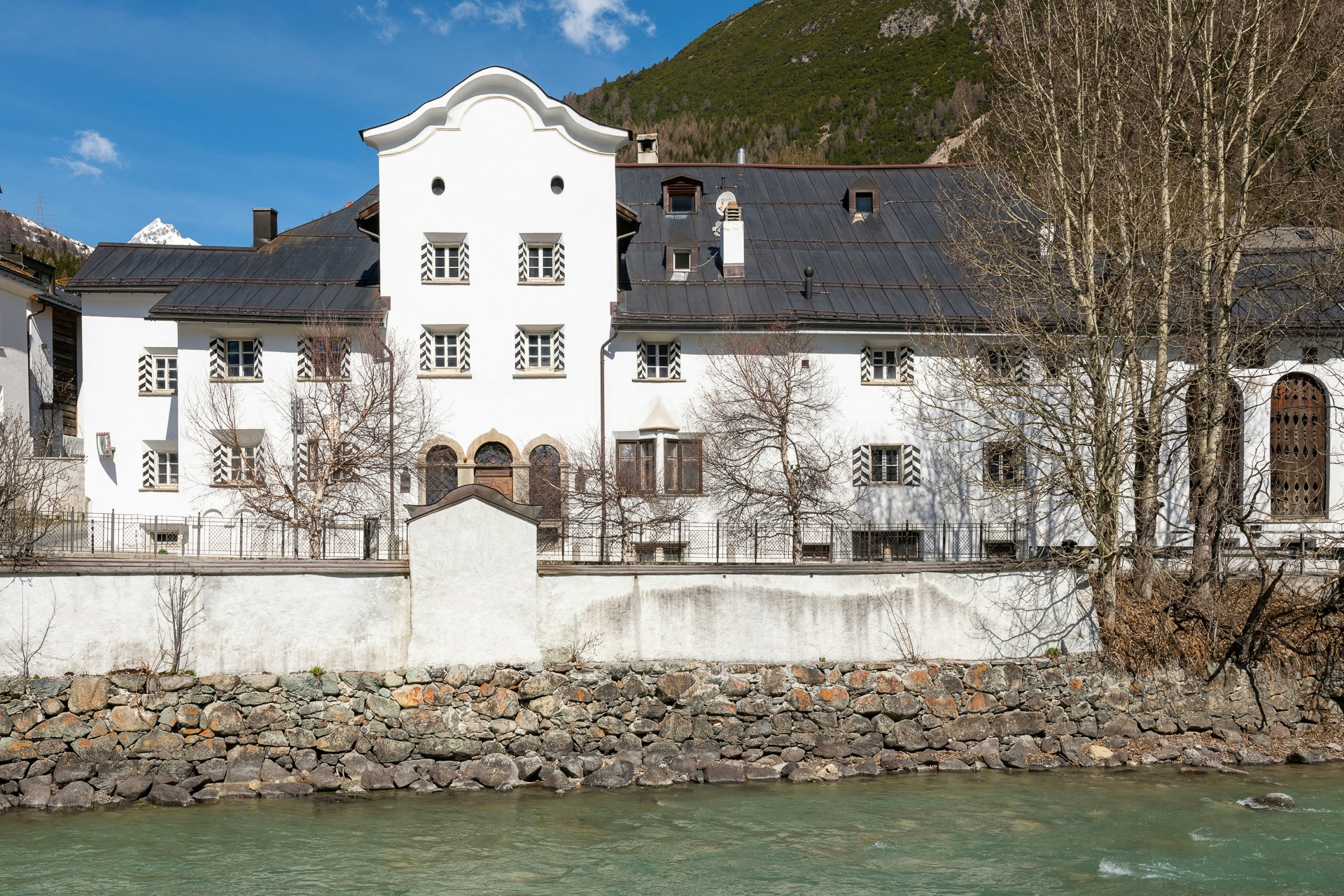 Main house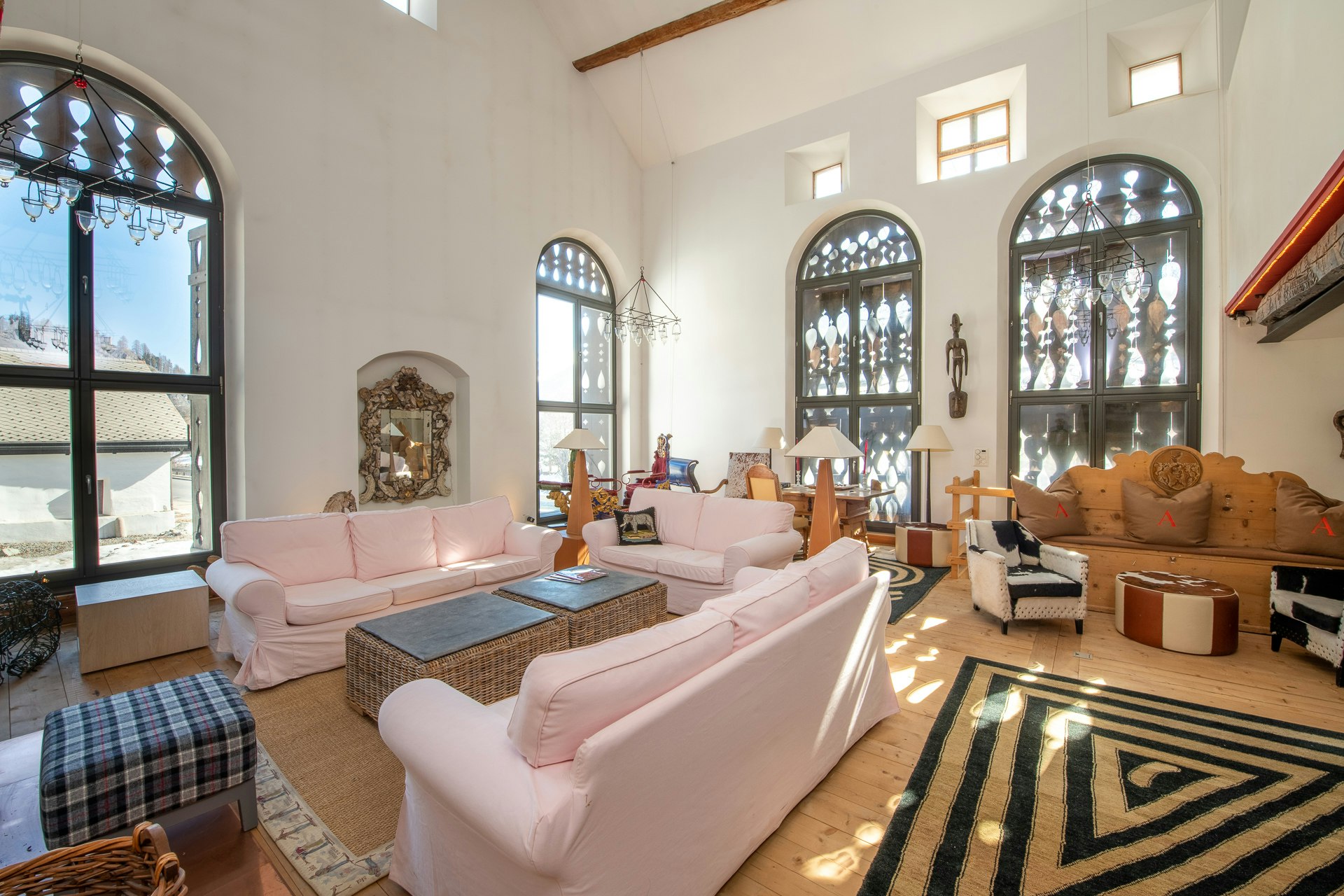 Main living room
Please contact us for futher information. We will be happy to send you our detailed documentation about the Chesa Albertini by E-Mail oder by post with technical data, layout, ground plan, building options, legal and tax infomation about the Chesa Albertini, the commune La Punt Chamues-ch and the canton of Graubünden and we will be pleased to answer your questions.
Beatrice Hunkeler und Hansheini Fischli

Fischli Hunkeler Immobilienvermarktung
Bahnhofstrasse 35
6403 Küssnacht a.R.